Furniture
Since 1975, Landers' Studio has crafted handmade custom beds, dining tables, chairs, desks, entertainment centers, buffets, cabinets and chests. With so many years of proven experience, our clients can rely on us being there when they come back years later to add to their furnishings. Our studio can produce furniture-quality display units for sales offices or retail stores. We can create wrap-around desks for reception areas, computer desks, conference tables, credenzas or unique jewelry showcases.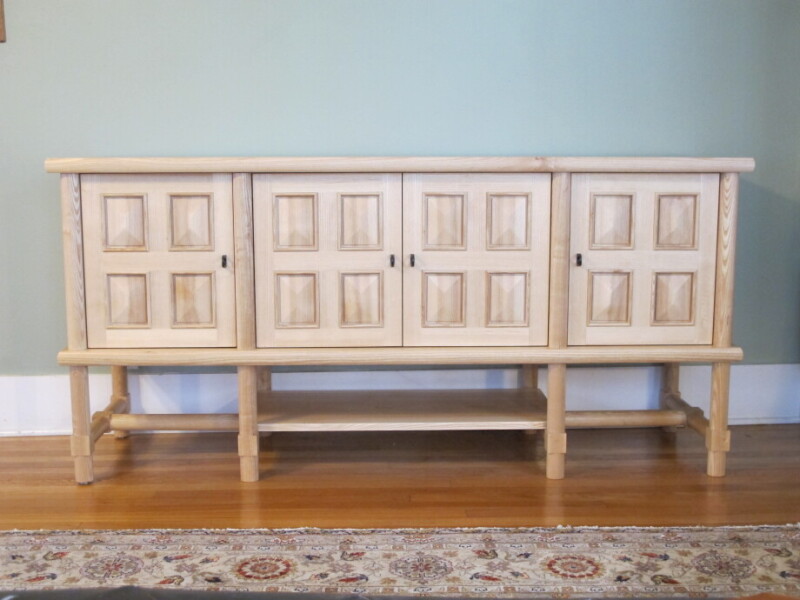 WHITE ASH SIDEBOARD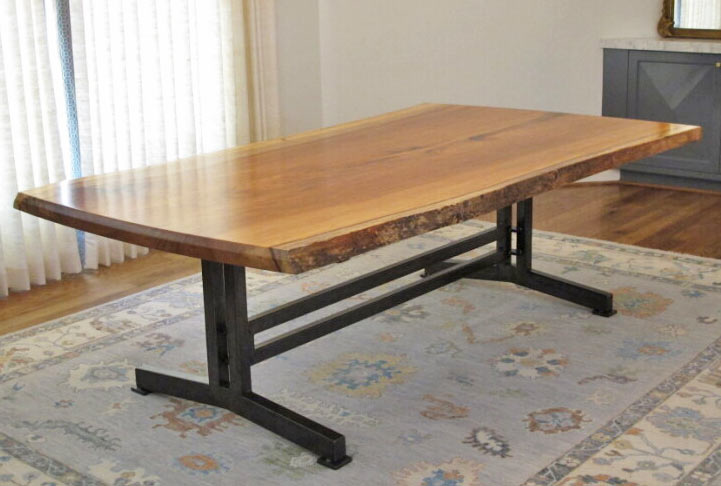 Natural Edge Pecan Dining Table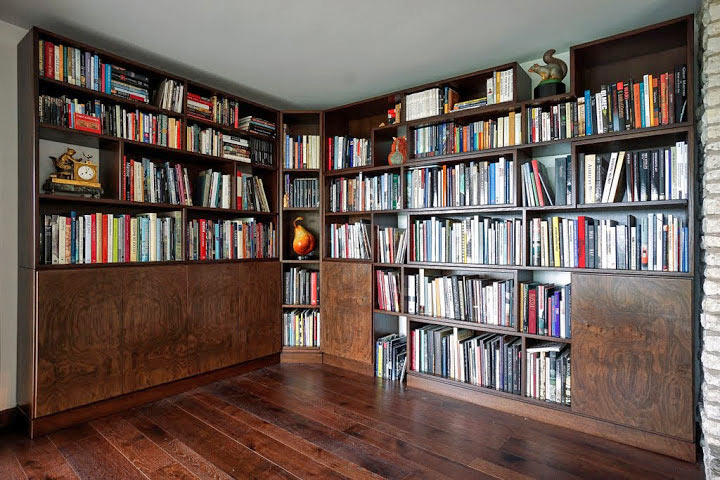 Stained Oak Bookcase Units that are modular and expandable.
Landers Studio made several of the unique cabinets for the personal kitchen of the owner of sutton design specializing in kitchen design.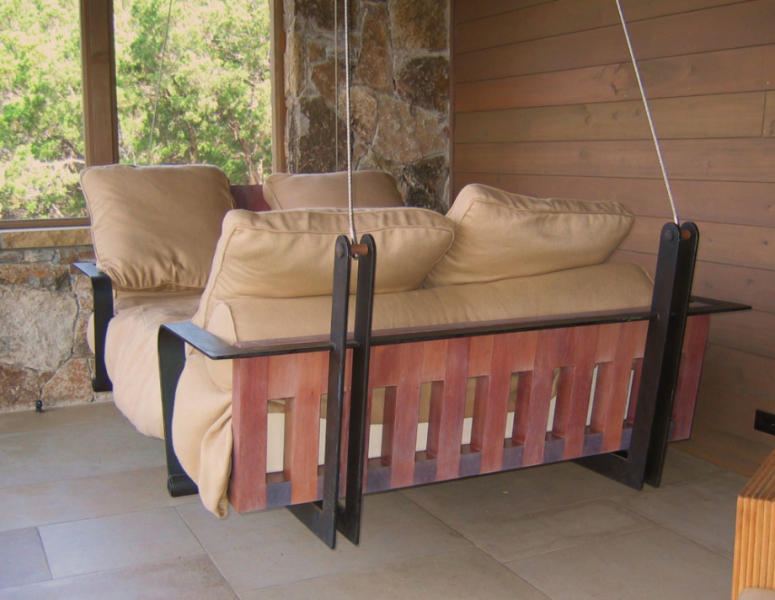 Spanish Cedar Porch Swing Bed, 24 x 56W x 89L (Full size)
Art Deco Bar and Back Bar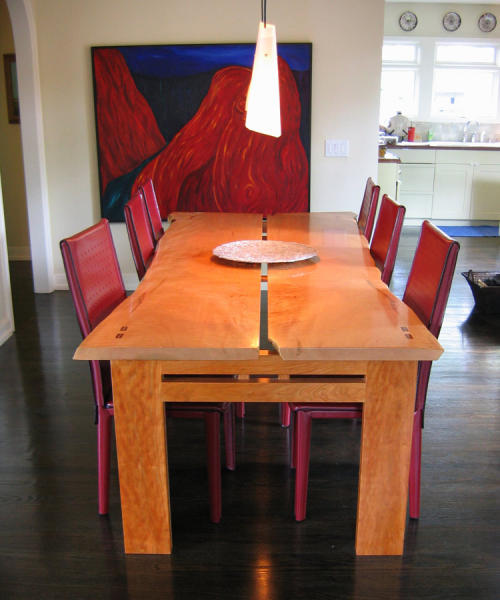 Tiger Maple Flitch Sawn Planks with natural edges on a Curly Cherry Base 96L x 29H x 35W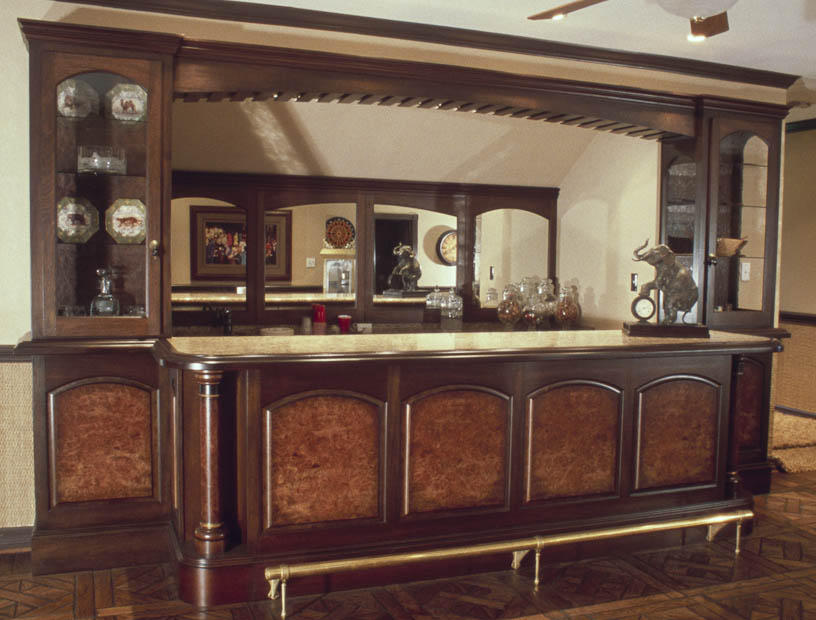 This 14-ft. mahogany bar and back bar include granite tops, Carpathian elm burl veneers on panels and columns with gold leaf. The work was distressed and glazed to give the effect of a Victorian period piece.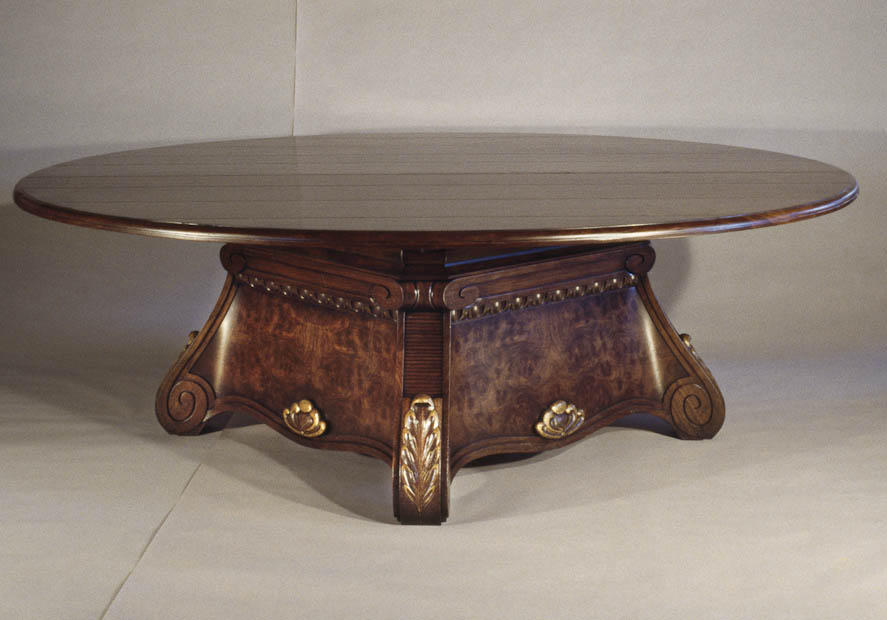 Round (90 inches in diameter) walnut dining table with distressed finish and a walnut burl veneer base with gold leafing and hand carving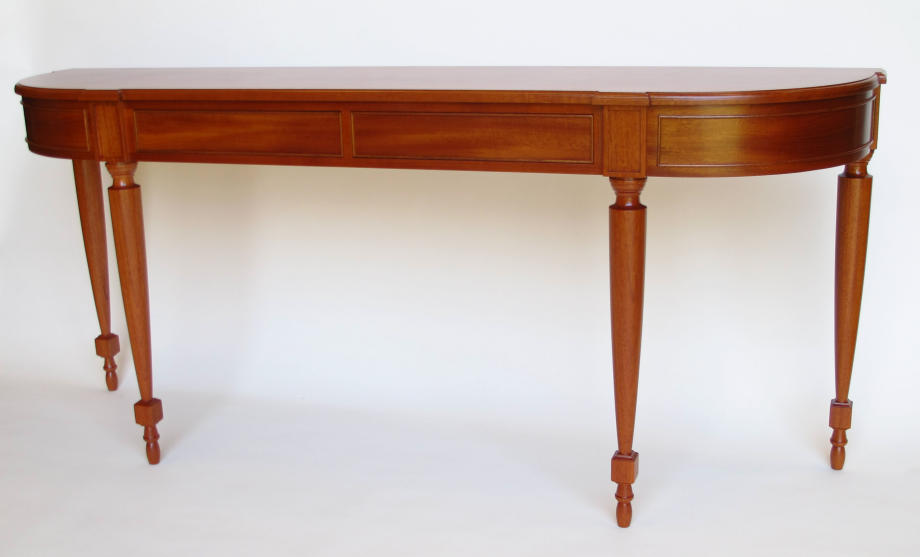 Mahogany Console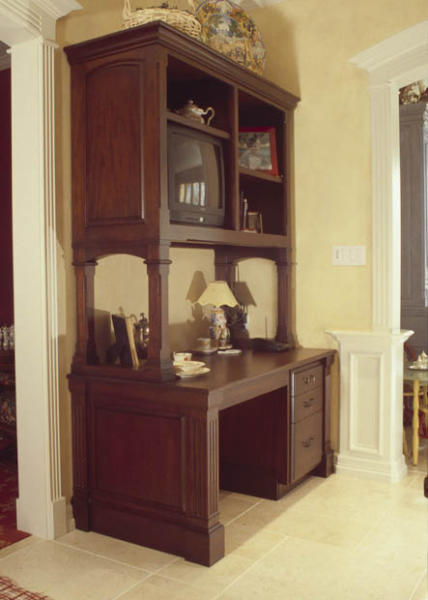 Mahogany Desk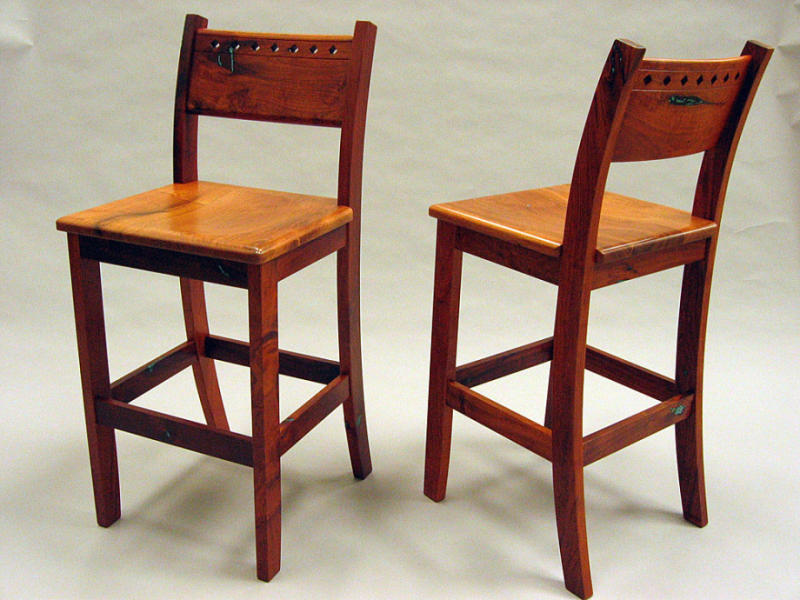 These mesquite bar stools were commissioned by a client who wanted the mesquite to have blemishes and voids which would then be filled with turquoise suspended in a boat-building epoxy for a dramatic effect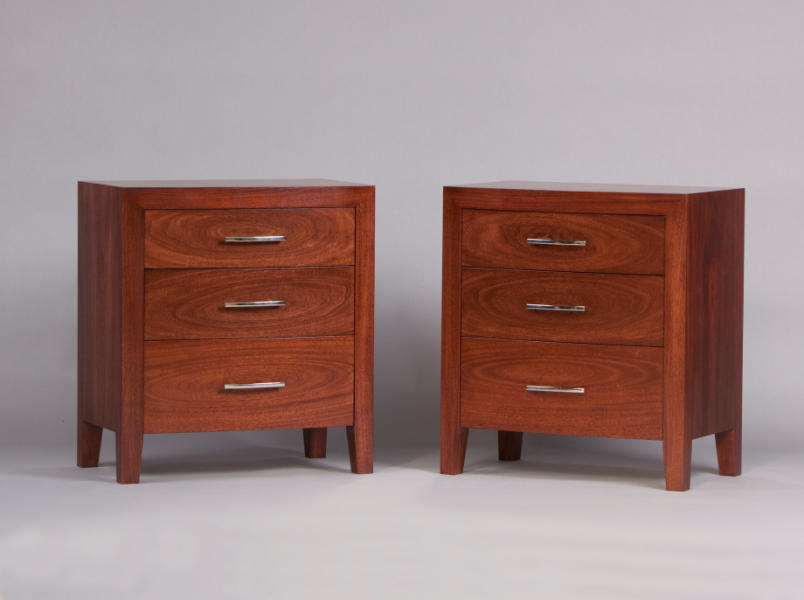 End Tables, 2012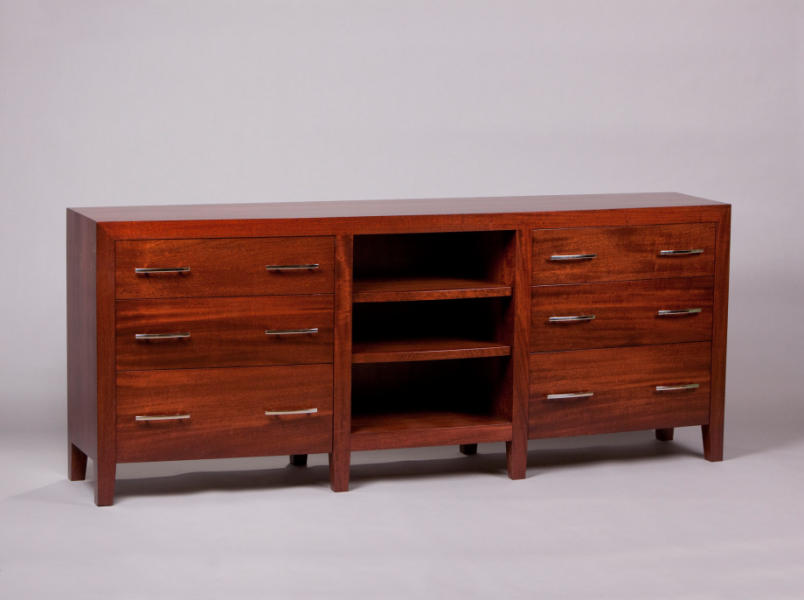 Media Dresser, 2012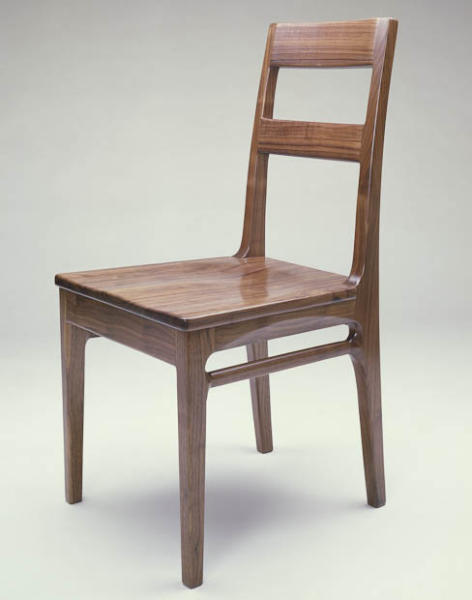 Walnut chair designed to complement a walnut drop-leaf desk previously built for client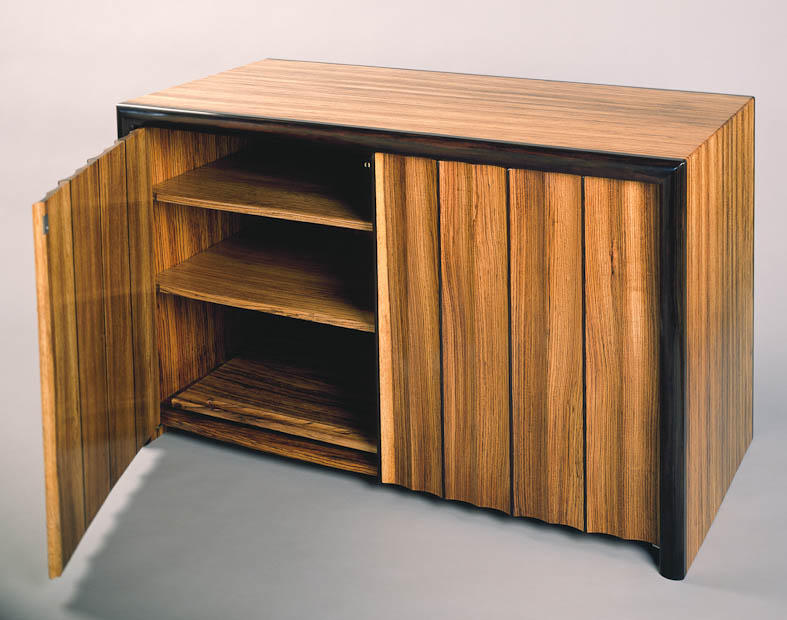 Zebrawood and Macassar ebony audio cabinet, note the continuous grain from top to side panels and gently curved doors to create shadows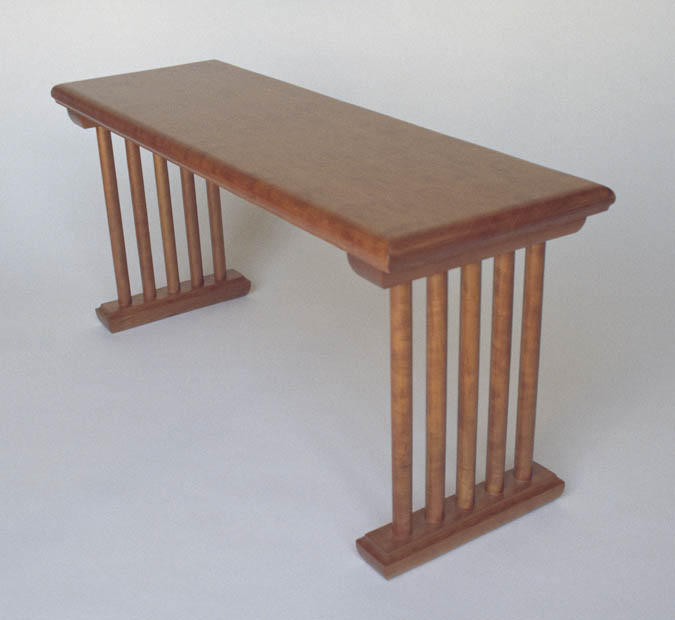 Cherry bench with natural finish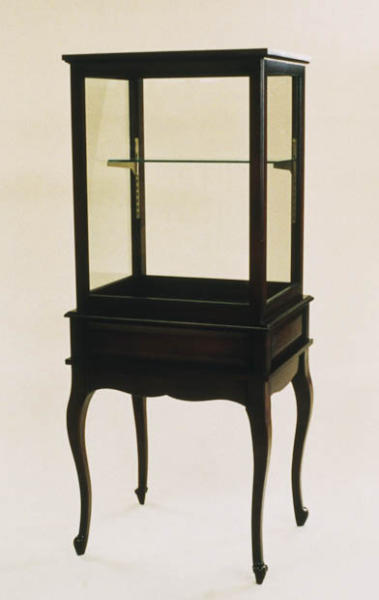 Cherry jewelry display case with carved stylized rams heads – 1 of 8 cabinets in 3 styles for a custom jewelry store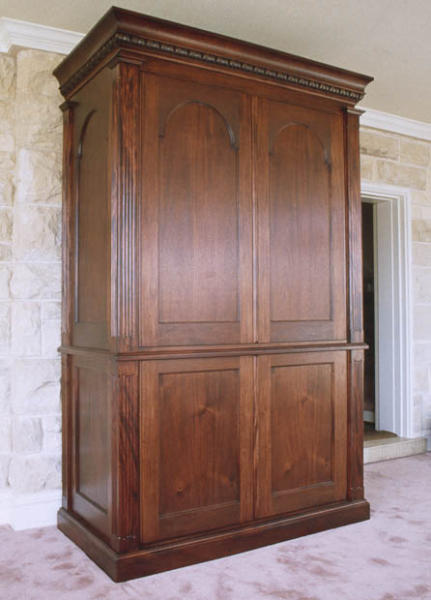 Mahogany entertainment center with disappearing doors and arched panels with fluted pilasters and compartmentalized drawers for tapes and CDs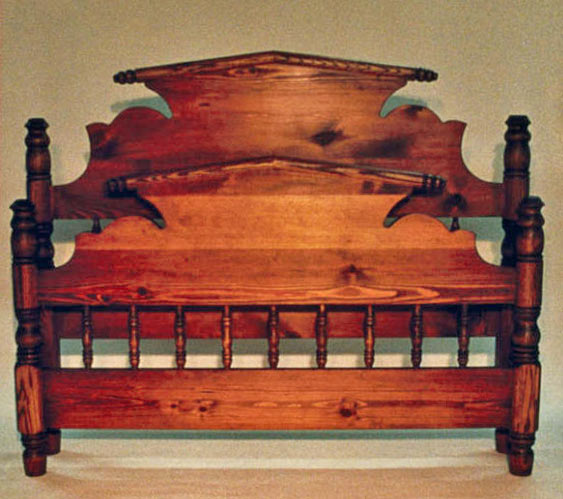 This Early Texas design bed is made from Longleaf yellow pine and red oak. This bed was 1 of 8 queen-sized beds created for ranch hunting lodges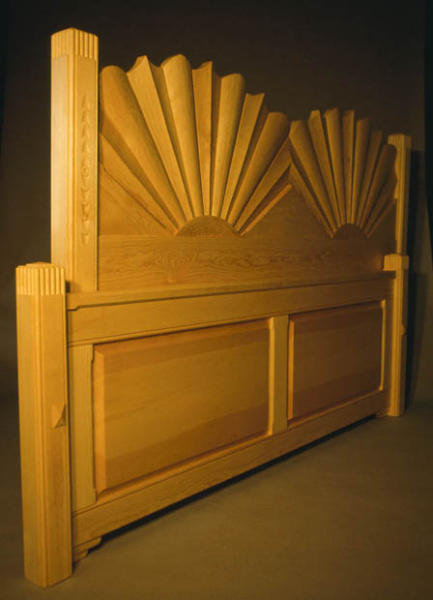 This queen-size bed reflects the influence of the Southwest. The bed was made of Ponderosa Pine with fluting and handcarving on the posts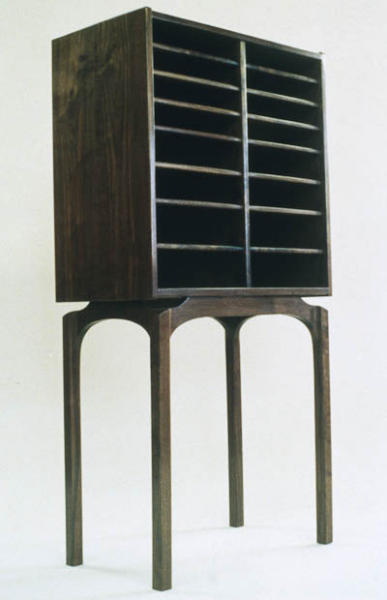 Walnut Sheet Music Stand designed for a University of Texas Music Professor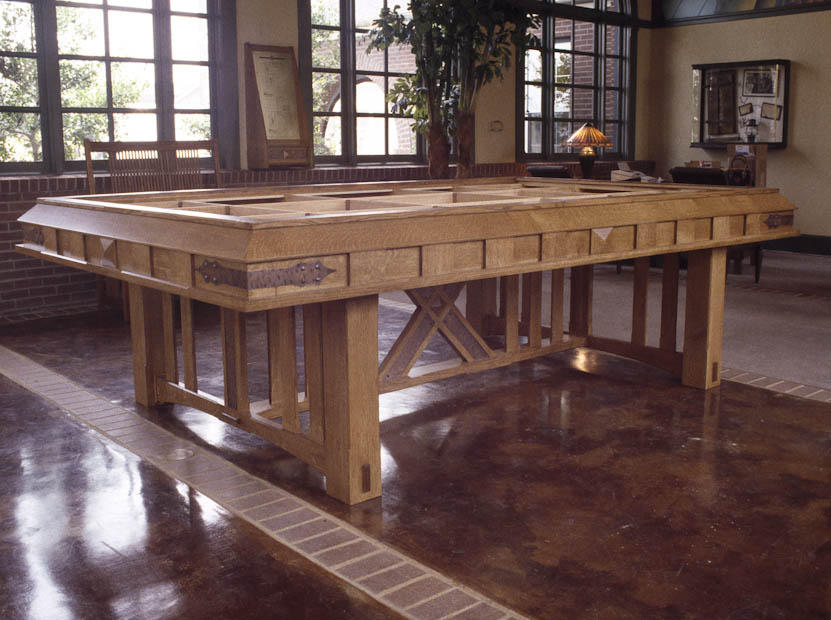 This 10-ft. Arts & Crafts table was made from quartersawn white oak with copper detailing and was commissioned to hold an architectural model in a sales office designed as a turn-of-the-century train station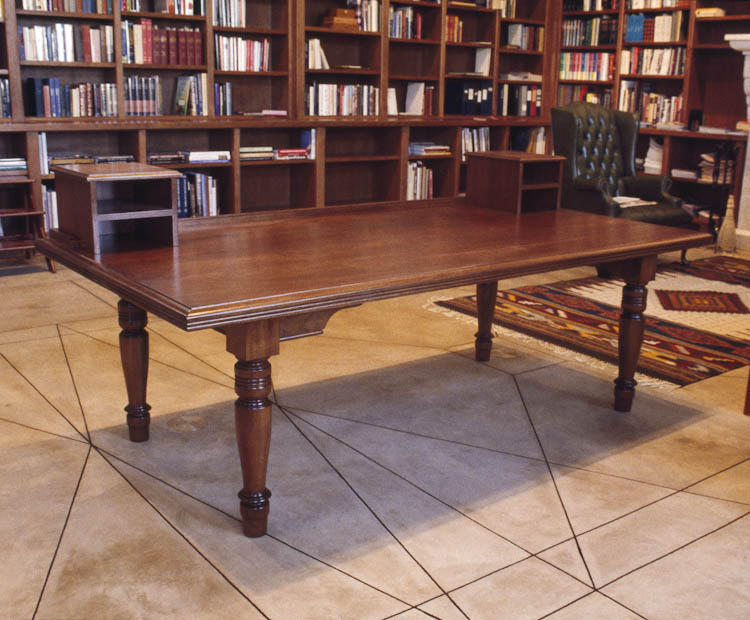 Mahogany desk for the home office and library of a well-known author of mystery novels.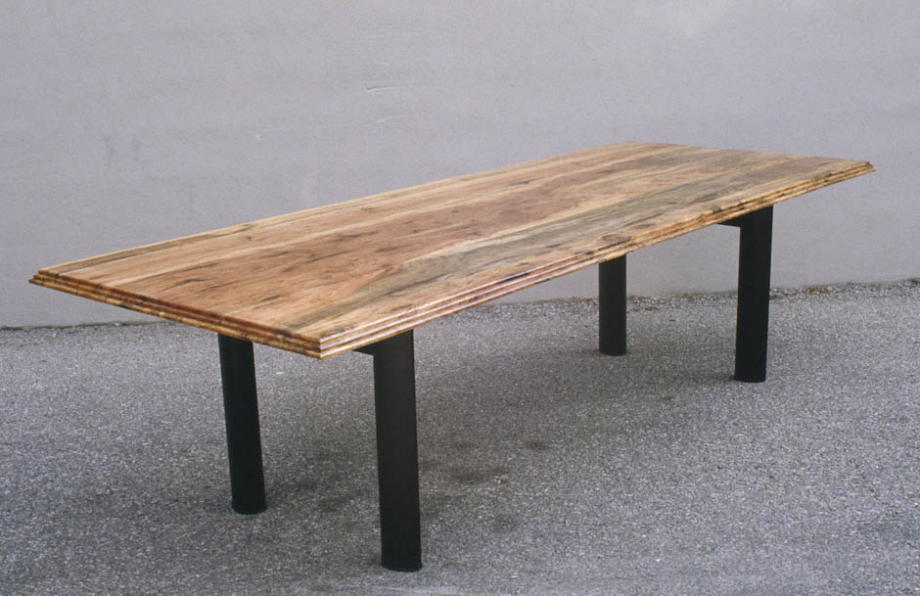 Spalted Pecan Table on a metal base. Spalting occurs in rotting wood and creates the pen & ink effect in the wood. The decay process is stabilized with resin.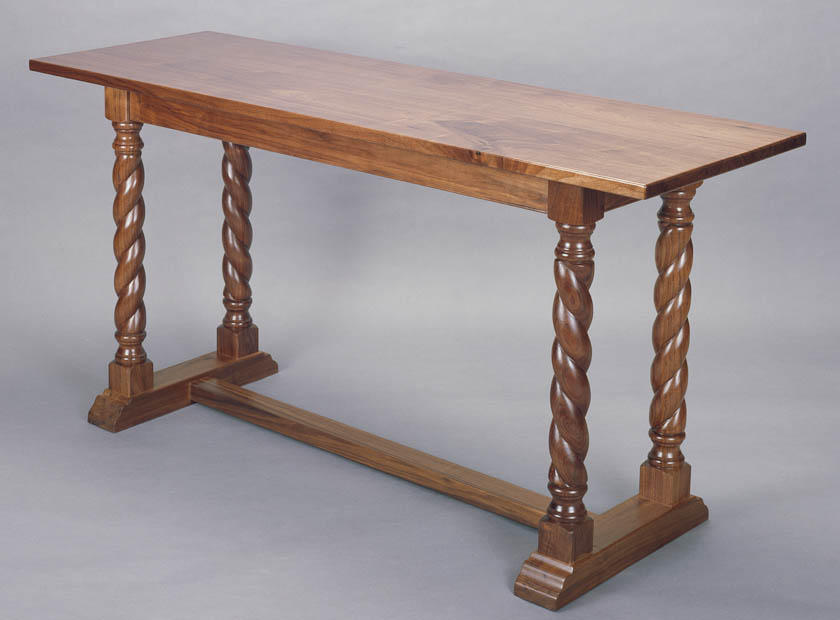 This sofa table with hand-carved twist legs was made from walnut provided by the client that her grandfather had milled. With the extra walnut, she commissioned three small stools, each of a unique design.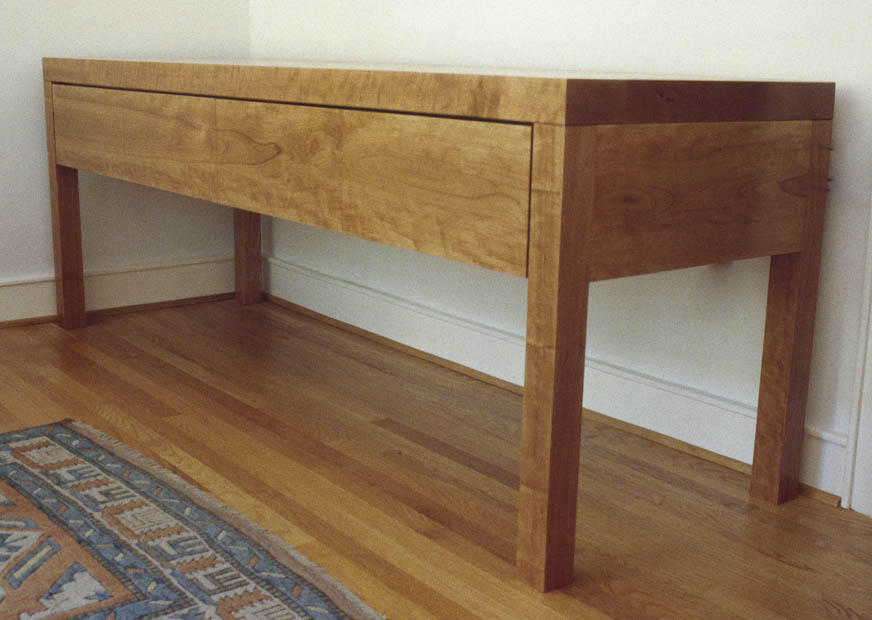 Natural Cherry table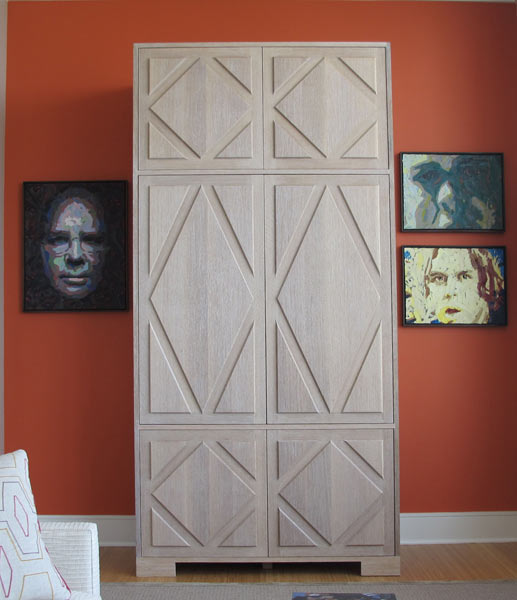 Pickled Oak Entertainment Center (Jay Jeffers design)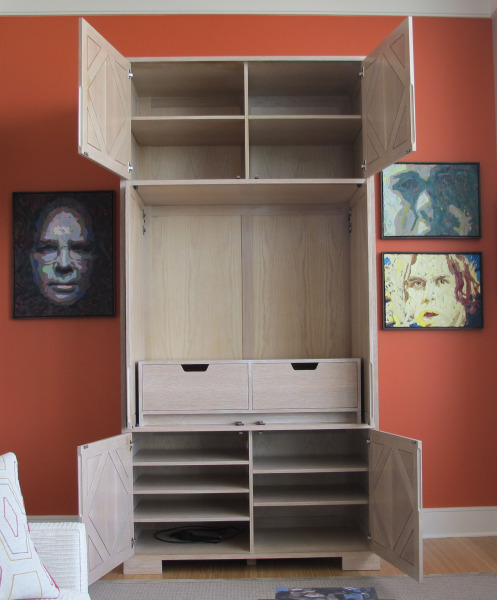 Open Cabinet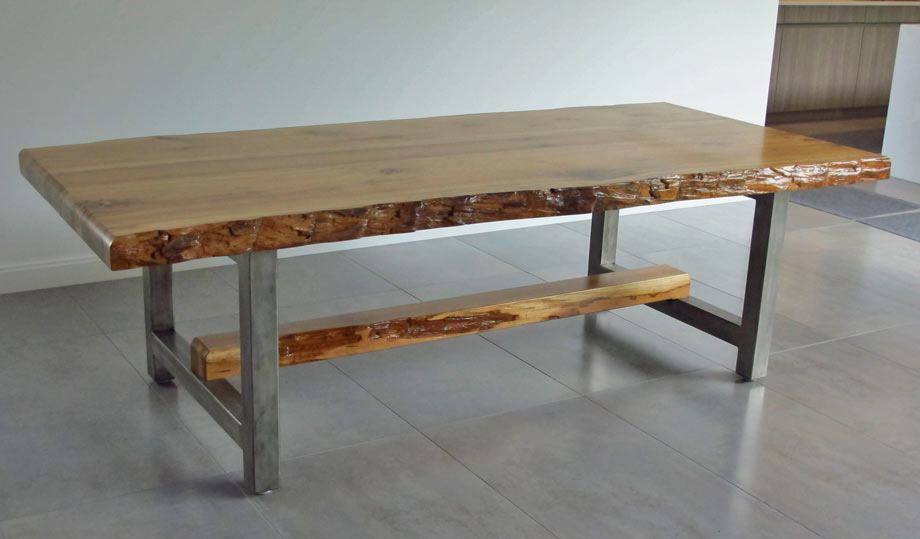 Myrtle Wood Dining Table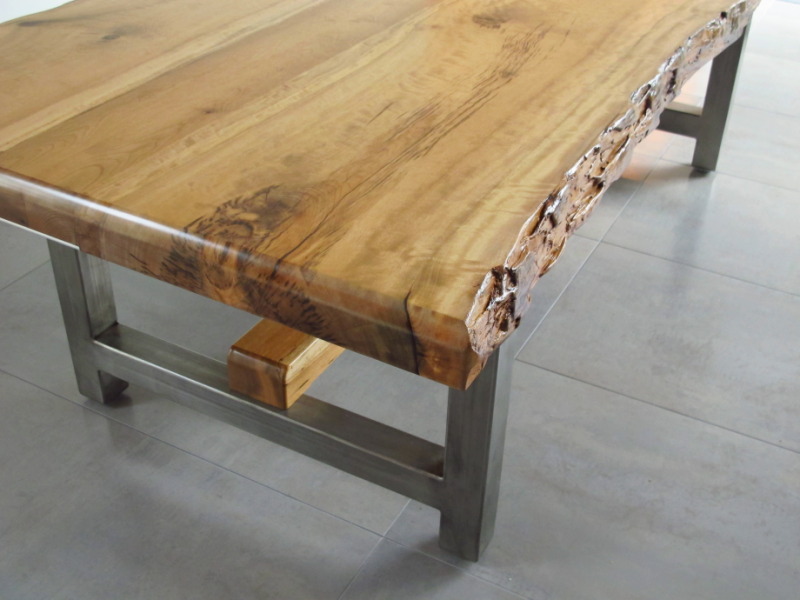 Detail of Myrtle Wood Table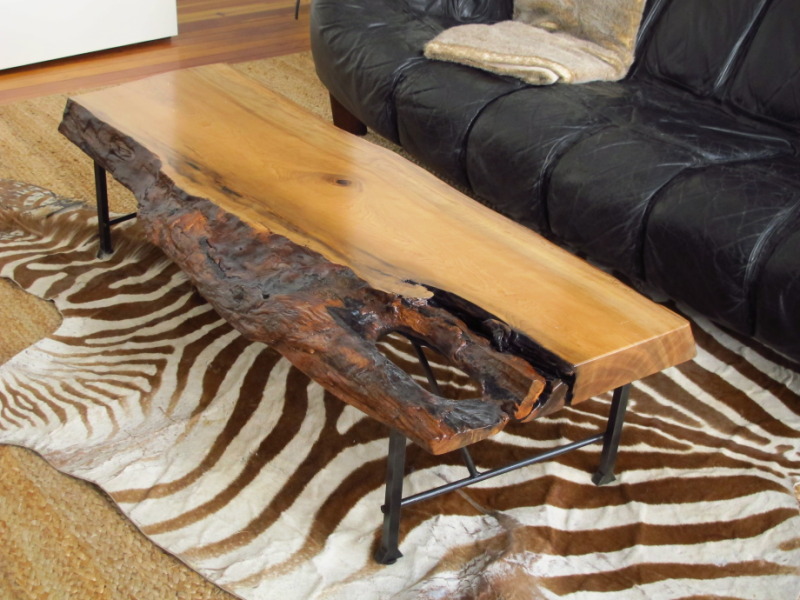 Myrtle Wood Coffee Table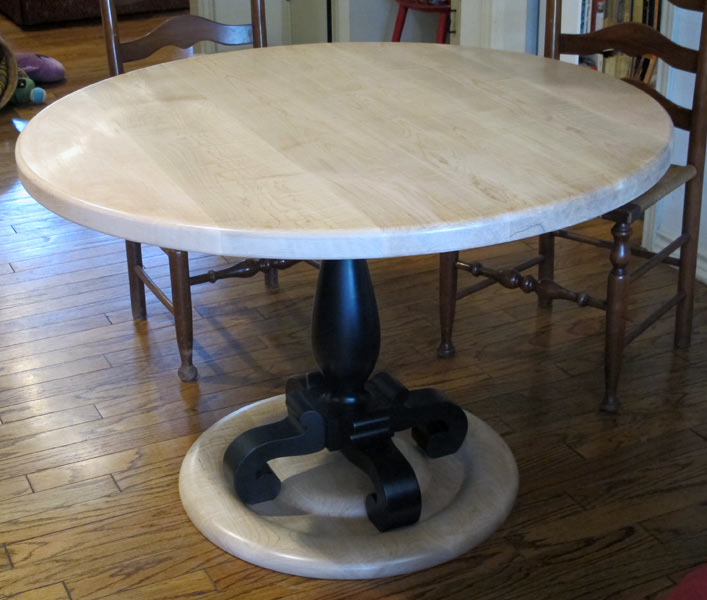 Curly Maple Table Top