Liturgical
The creation of fine art that is both functional and inspirational is the cornerstone of our liturgical designs and commissions. We have worked with many different faiths to enhance their worship space. We have made altars, ambos, cantor stands, lecterns, crucifixes, church doors, and baptismal fonts. We have also made arks and special torah stands.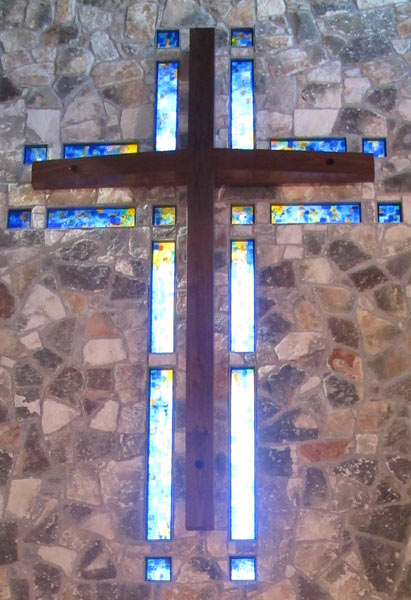 20' x 11' x 10" Walnut Chancel Cross for The Lakeway Church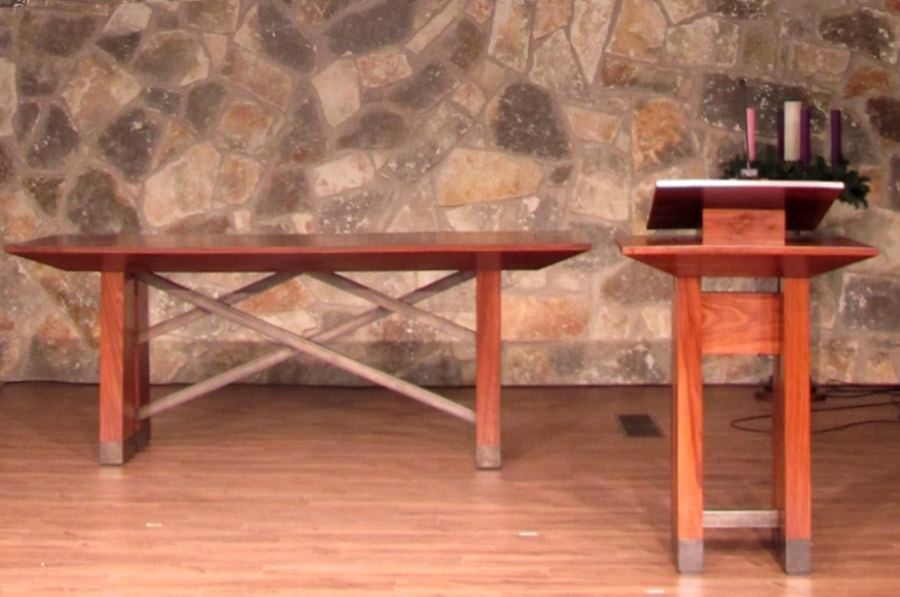 Altar and pulpit for The Lakeway Church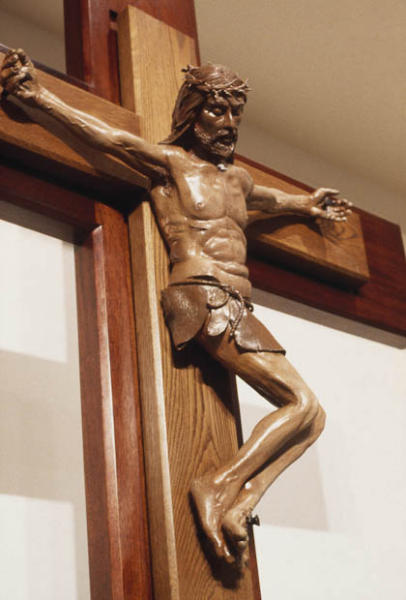 Oak cross with a ceramic Corpus covers the polychromed carved dogwood blossoms exposed only during the Easter season
A white oak cantor stand measuring 22W by 18 tall and designed to match the ambo created by Landers Studio for this Catholic church.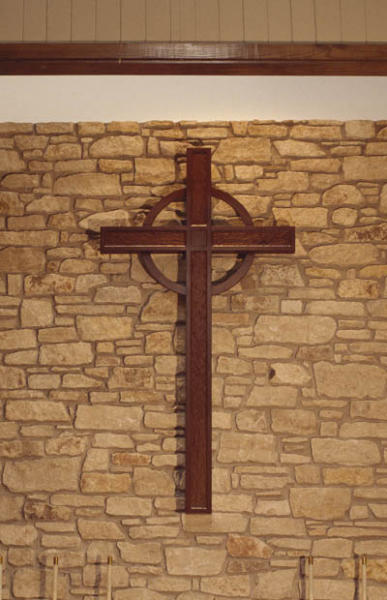 A handcarved walnut cross for an Episcopal church measuring 87-1/2H x 45-3/4W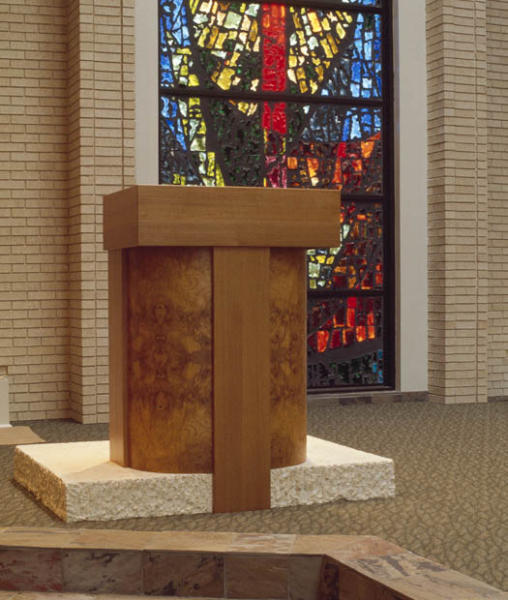 A white oak ambo with olive ash burl veneer on stone base for a Catholic church
A stained oak baptismal font for an Episcopal School Chapel matching the design of the altar and lectern built by Landers Studio.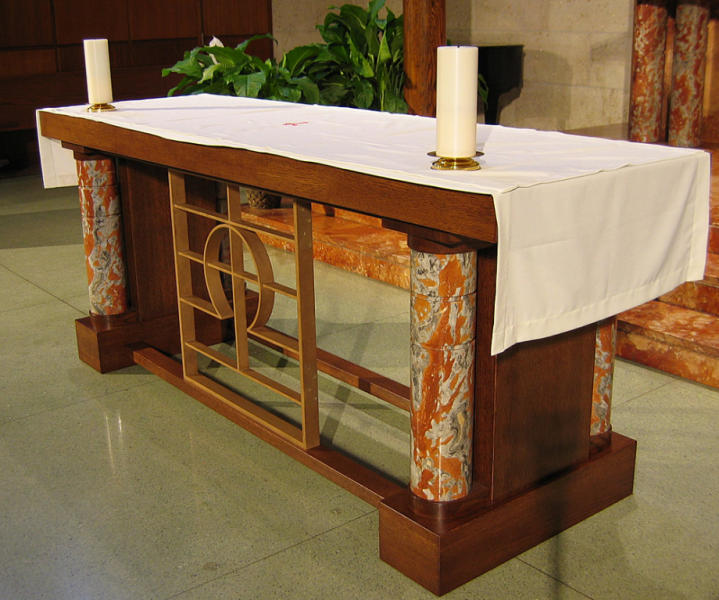 This 700 lb. altar for St. Austin Catholic Church is made with stained white oak and marble and brass from the former communion railing
Ambo (or pulpit) for St. Austin Catholic Church utilizing marble from the former communion rail and reflecting the carved Celtic braid design from the baldacchino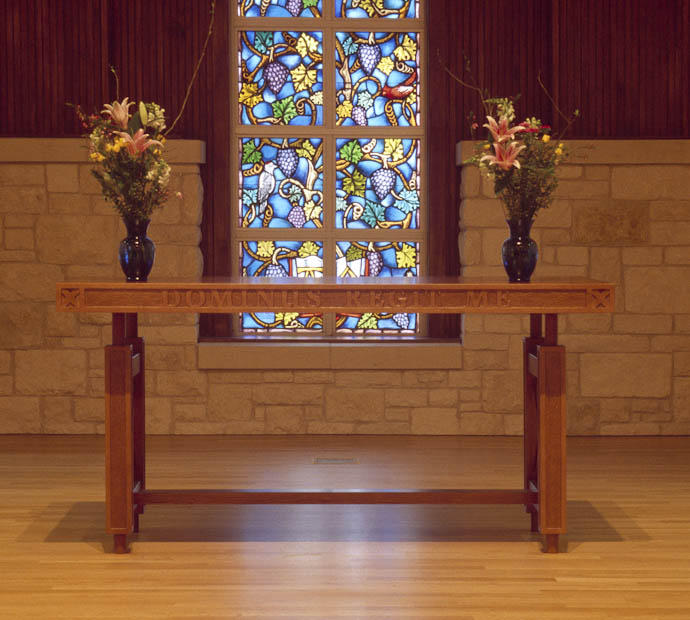 White oak altar with handcarving and hammered copper and brass for a Episcopalian Upper School chapel. The altar is 6ft-6inL x 3ft-3inH x 36W.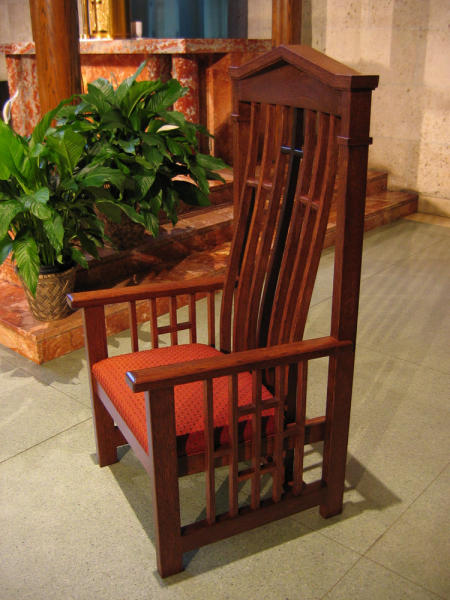 Presiders chair for St. Austin Catholic Church with ergonomic design and construction in stained white oak with a contrasting rosewood cross in back.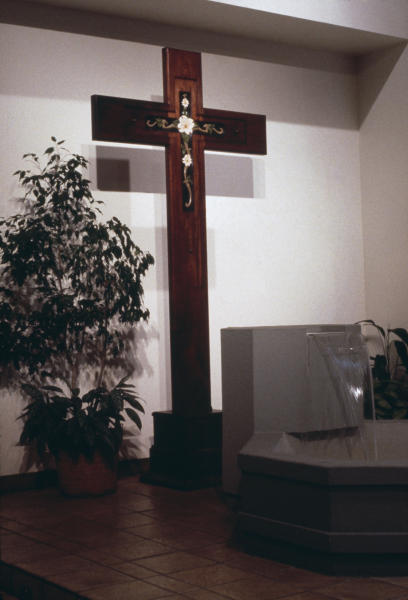 Mahogany cross with polychromed dogwood carving that is revealed when the oak cross holding a ceramic Corpus is removed for certain liturgical seasons.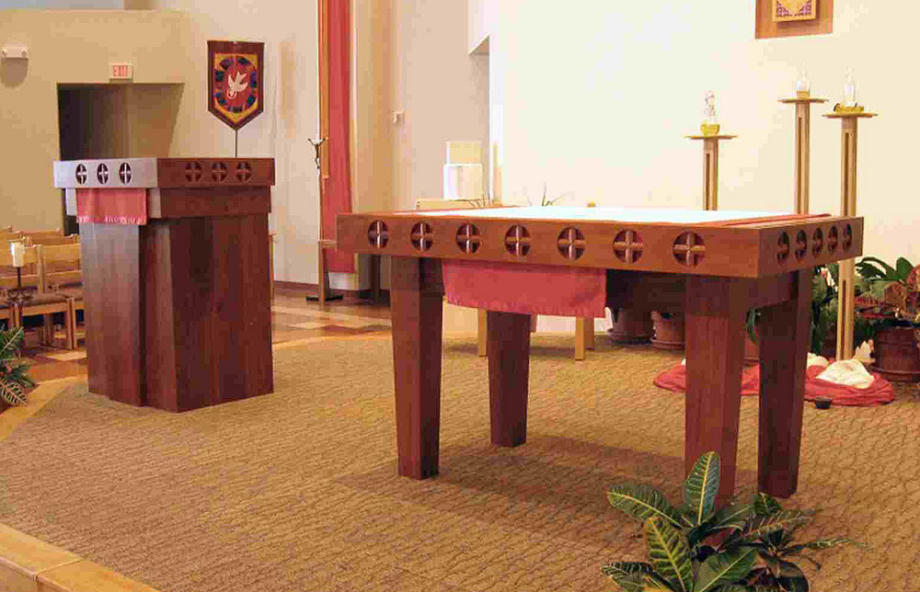 The altar and ambo at the University Catholic Center on campus at The University of Texas in Austin, TX, were made out of Argentinian mesquite.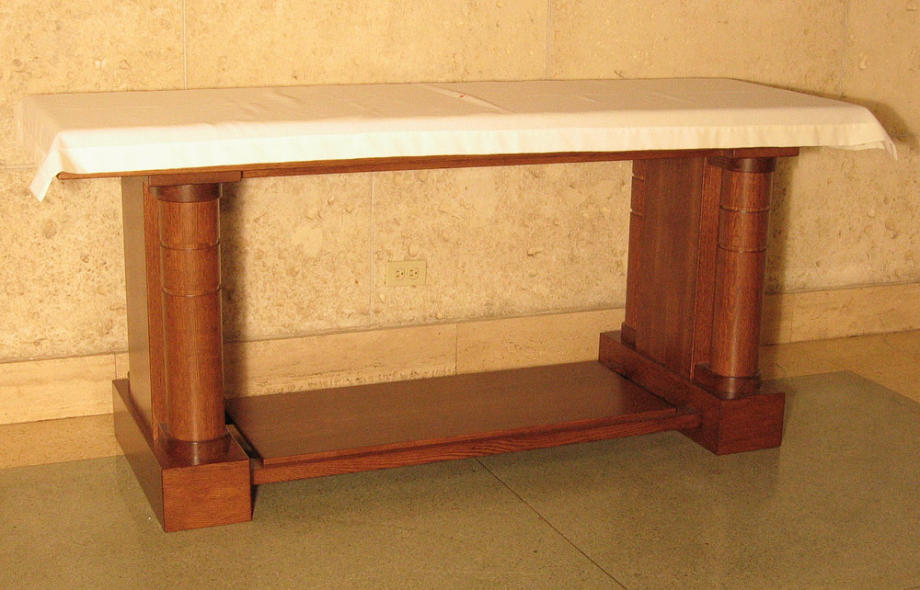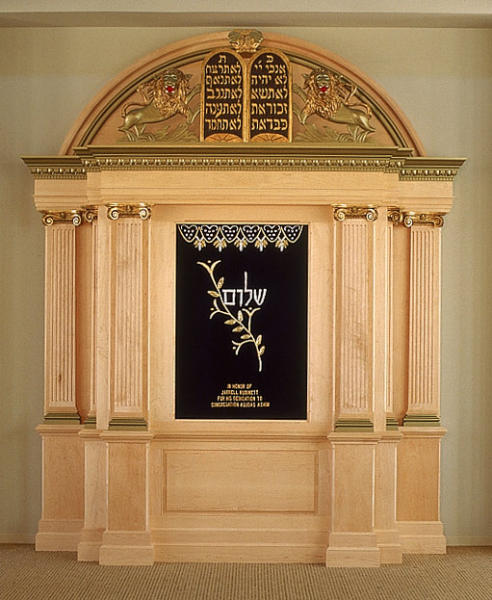 This Ark incorporated the carved top piece from the congregations original ark set upon a massive maple construction with fluted panels and gold-leafed carvings. The Ark is 104-1/2" x 96"
Mahogany Pascal Candle with a carved and painted dogwood design commissioned by St. Georges Catholic Church in Baton Rouge, LA
St. Austin Catholic Church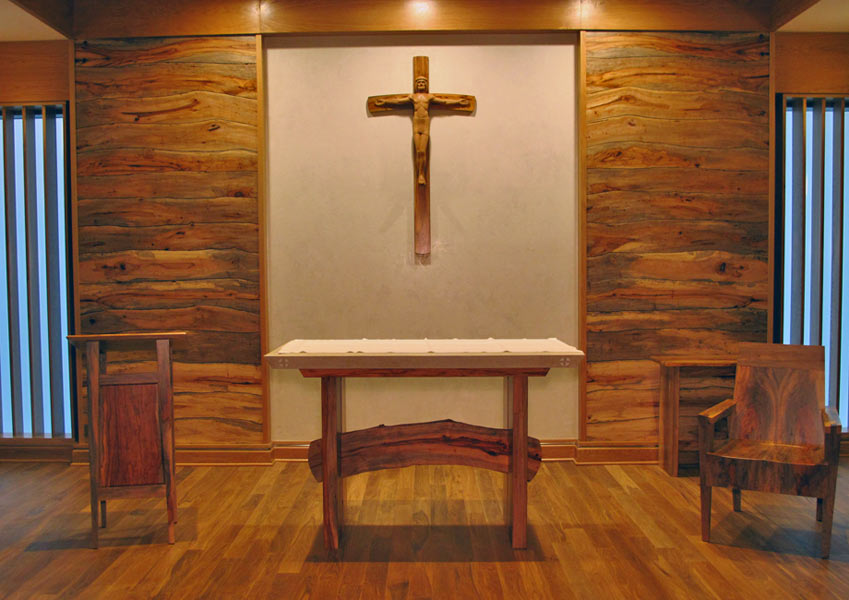 Dell Seton Chapel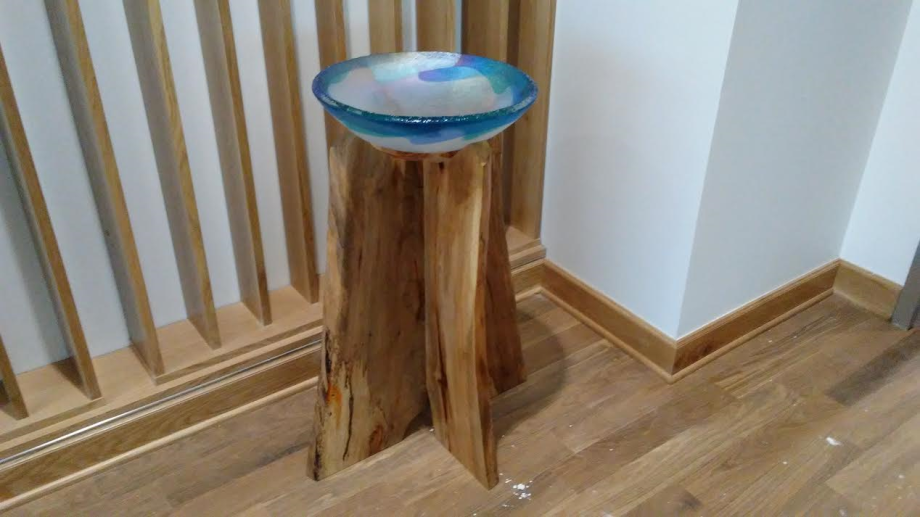 Holy Water Font for Dell Seton Chapel